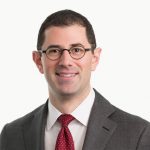 Darren Azman
MCDERMOTT WILL & EMERY
New York
dazman@mwe.com
Served as relationship partner and lead counsel for Agera Energy; co-lead partner for Furie Operating Alaska; co-lead partner for SportCo Holdings; lead partner and relationship partner for creditor group that commenced involuntary chapter 7 petition against Yieldbot; and lead partner and relationship partner for Patriarch Partners and its CEO and founder, Lynn Tilton. Represents the German insolvency administrator for OW Bunker. Leads wind down of distressed Japanese real estate fund, which previously held roughly $2B of real estate in the US and elsewhere. His origination of business more than doubled in 2019. New clients include Mohegan Renewable Energy, which is wholly owned by the Mohegan Tribe of Indians and actively acquiring renewable energy platforms; NextCaller, a telecommunications company engaged in bet-the-company patent litigation; and Millennium Vision Partners, which raised $100M to acquire ophthalmology practices throughout the USA.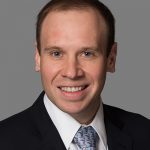 Jonathan Canfield
STROOCK & STROOCK & LAVAN LLP
New York
jcanfield@stroock.com
Guided the Ad Hoc Lender Group in negotiations to take ownership of Deluxe Entertainment Services Group from equity sponsor, MacAndrews & Forbes Media Group, in exchange for the elimination of ~$1B in debt. Counsel to Unsecured Creditors' Committee of EP Energy (ongoing matter valued at $5+ B); ad hoc group of cross-holders of 5.875% Senior Secured (second lien) Notes and Term Loans (first lien) issued by J.C. Penney (ongoing matter valued at $5+ B); term loan lenders to Sandy Creek Energy Station, a coal-fired power generation facility located in Riesel, Texas, owned by LS Power in connection with near term maturities (ongoing matter valued at $1+ B); ad hoc group of noteholders holding over 50% of Revlon's 5.75% Senior Unsecured Notes due 2021 (ongoing matter valued at $3+ B); and the largest noninsider lender under a second lien credit facility extended to Sears Roebuck Acceptance Corp. and Kmart Corporation (ongoing matter valued at $5+ B).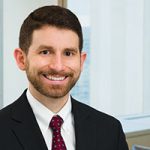 Daniel I. Forman
WILLKIE FARR & GALLAGHER LLP
New York
dforman@willkie.com
Elected to partnership effective January 1, 2020. Advises Tort Claimants Committee in Imerys Talc America; and Ad Hoc Group of Subrogation Claim Holders, which comprises 100+ institutions that hold in excess of $20 billion in claims against PG&E. Led teams representing Glansaol Holdings; and the NARCO asbestos personal injury settlement trust.
Greg Fox
GOODWIN PROCTER LLP
New York
gfox@goodwinlaw.com
Representing Gibson Brands in successful in-court restructuring of $500M of funded debt. Lead bankruptcy counsel for Novelion, the parent company and substantial creditor of Aegerion Pharmaceuticals; and Amobee in its successful Section 363 acquisition of Videology's assets for ~ $140M. Represented private equity co-sponsor in Millennium Labs' $1.7B restructuring, including a successful multi-year appellate process over Chapter 11 third-party release and equitable mootness issues; and personal injury plaintiffs in multi-year bankruptcy litigation and appeals with respect to claims arising from deaths and injuries involving motor vehicles manufactured prior to GM's chapter 11 cases.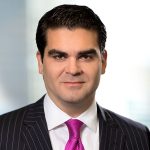 Joseph O. Larkin
SKADDEN, ARPS, SLATE, MEAGHER & FLOM LLP
Wilmington, Del.
joseph.larkin@skadden.com
Became partner in 2019. Shortly after, tapped to lead the firm's Wilmington Corporate Restructuring and Bankruptcy Litigation practice. Lead successful defense of large private real estate management and development company in S.D.N.Y. Bankruptcy Court against allegations of "bid rigging" in connection with a section 363 sale, and on eve of trial, obtained an extremely favorable settlement for client. Represented a large hedge fund, as the largest stakeholder in a creditor trust, in litigation pending in Delaware Court of Chancery and New York Supreme Court. Advised UBS in adversary proceeding in Puerto Rico's bankruptcy over multibillion dollar bond offerings underwritten by UBS and other major financial institutions. Representing Melinta Therapeutics in ongoing Chapter 11 in Delaware.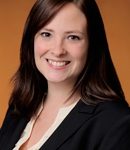 Angela Libby
DAVIS POLK & WARDWELL LLP
New York
angela.libby@davispolk.com
Represented Contura Energy in its acquisition of Blackjewel L.L.C.'s Pax Surface Mine assets located in Fayette County, West Virginia, and related facilities and equipment; and in obtaining releases, waivers and indemnities from Eagle Specialty Materials, which purchased Blackjewel's mining assets. Counsel to the foreign representative of New Zealand-registered Cryptopia Limited in connection with its Chapter 15 proceedings. U.S. counsel to Ballantyne Re plc and its foreign representative in connection with the restructuring of over $1.6B of claims. Advised Neovia Logistics on its comprehensive out-of-court recapitalization and refinancing. Represented ad hoc group of bondholders that held ~$1B of bonds issued by the Government Development Bank for Puerto Rico.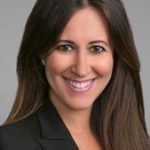 Michele C. Maman
CADWALADER, WICKERSHAM & TAFT LLP
New York
michele.maman@cwt.com
Led team representing an ad hoc group of 14 senior secured bank lenders holding 95% of $1B of debt across more than 20 credit facilities secured by different collateral packages in the chapter 11 cases of Toisa Ltd. Represents MBIA in connection with its financial guaranty of nearly $1B in notes issued in connection with two CLO investment funds referred to individually as the Zohar funds. Advised Morgan Stanley Capital Group, as first-lien swap counterparty and an intervenor-defendant in an intercreditor adversary proceeding in the chapter 11 cases of Energy Future Holdings.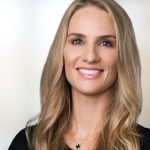 Jennifer Marines
MORRISON & FOERSTER LLP
New York
jmarines@mofo.com
Recently named co-chair of Morrison & Foerster's Business Restructuring & Insolvency Group in addition to role as co-chair of firm's global Finance Department. Lead counsel to unsecured creditors' committee of Cloud Peak Energy; unsecured creditors' committee of Murray Energy Holdings; an undisclosed company in out-of-court bond restructuring, which will likely be implemented through a pre-packaged or pre-arranged plan of reorganization; various bondholders, creditors, and parties-in-interest in PG&E's cases; and United Parcel Services in dozens of large chapter 11 cases, including as member of the unsecured creditors' committee in FTD, Destination Maternity and Pier 1 Imports. Counsel to unsecured creditors' committee of Windstream Holdings. Advises ad hoc group holding roughly $2.5B par value of constitutional debt issued or guaranteed by the Commonwealth of Puerto Rico that is entitled to priority of payment.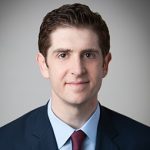 Gabriel A. Morgan
WEIL, GOTSHAL & MANGES LLP
New York
gabriel.morgan@weil.com
Core member of the Weil teams advising SoftBank Group in connection with its multibillion-dollar debt and equity investment in WeWork and National Public Finance Guarantee Corporation, which insures or owns over $3B of Puerto Rico bonds. Also advised Bain Capital and THL in iHeartMedia, and helped spearhead China Fishery Group's chapter 11 case and cross-border restructuring of $2B of debt, as well as B&G Crane's distressed sale to Maxim Crane Works. Represented BlueMountain Capital as first lien lenders in FastMed's out-of-court restructuring and debt-for-equity swap, unsecured lenders HarbourVest and Pantheon in Sheridan Production Partners II's $1B+ restructuring, and the First Lien Ad Hoc Committee in the Chapter 11 case of Uniti master lease counterparty Windstream Holdings.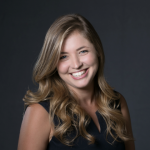 Rachael Ringer
KRAMER LEVIN NAFTALIS & FRANKEL
New York
rringer@kramerlevin.com
Represents the creditors' committee of Boy Scouts of America; and an "ad hoc committee" consisting of 10 states attorney general, 6 municipalities, the Plaintiffs Executive Committee in the MDL litigation, and a federally recognized Native American Tribe in the bankruptcy cases of Purdue Pharma LP. Led the successful representation of creditors' committees in the Aegerion Pharmaceuticals and Hexion Inc. cases. Advised Brigade Capital Management, a holder of Nine West secured and unsecured debt, which later became one of the largest holders of equity in the reorganized company upon emergence.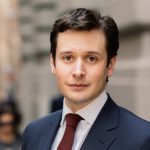 Eric K. Stodola
MILBANK LLP
New York
estodola@milbank.com
Co-lead the firm's representation of Elliott Associates and Elliott International, which hold about $1B of EP Energy's debt; the Raymond Sackler family as beneficiaries of trusts that indirectly own 50% of Purdue Pharma; the ad hoc unsecured noteholders committee of Hornbeck Offshore Services in relation to a proposed out-of-court exchange; and Ankura Trust Company as new agent and collateral manager under the May 21, 2018 Settlement Agreement approved by the Delaware Bankruptcy Court in Zohar III Corp. Also co-led team advising ad hoc creditors committee in Peabody Energy's Chapter 11 cases and in related appeals.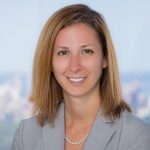 Erica S. Weisgerber
DEBEVOISE & PLIMPTON
New York
eweisgerber@debevoise.com
Defending McKinsey and restructuring arm, McKinsey RTS, against suits and allegations of fraud in sprawling litigation in numerous bankruptcy courts across the country; a prominent family office against charges stemming from loans made to Sears and D. E. Shaw Group; Madison Dearborn Partners against claims arising out of the SunEdison bankruptcy. Regularly represents Rothschild, Evercore, Miller Buckfire, Lazard and other investment banks in retention and fee disputes. Advised the Canada Pension Plan Investment Board in its heavily contested refinancing efforts, including on multiple litigations with dissenting lenders in state court. Led team in addressing potential creditor disputes prior to and during David's Bridal's bankruptcy filing.