Turnarounds & Workouts – January 2014
$74.00
The January 2014 issue of Turnarounds & Workouts
Latest Reports:
Restructuring Professionals Predict What Lies Ahead in 2014
Will U.S. Trustee's New Fee Guidelines Lower Bankruptcy Costs?
Puerto Rico's Economic Woes Could Trigger Defaults
Research Report:
Who's Who in Groeb Farms, Inc.
Special Report:
Largest Bankruptcy Filings – 2013:
Maxcom Telecomunicaciones, S.A.B. de C.V.
STX Pan Ocean Company Inc. (Chapter 15)
Cengage Learning Acquisitions, Inc.
Dex One Corp.
Excel Maritime Carriers Ltd.
Central European Distribution Corp.
Exide Technologies
Longview Power LLC
TMT USA Ship Management
Super Media Inc.
Reader's Digest Association Inc.
Revel AC LLC
City of Detroit, Michigan (Chapter 9)
Sino-Forest Corporation (Chapter 15)
Irish Bank Resolution Corporation Ltd. (Chapter 15)
Worth Reading:
Business and Capitalism: An Introduction to Business History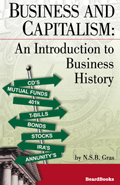 Special Report:
Successful Restructurings – 2013:
Ahern Rentals, Inc.
Ally Financial Inc.
American Roads
AMF Bowling Worldwide, Inc.
Amr Corporation
Conexant Systems, Inc.
Eastman Kodak Company
Groeb Farms, Inc.
Hawker Beechcraft
KV Pharmaceutical
Patriot Coal Corporation
Revel AC, Inc.