Turnarounds & Workouts – May 2022
$74.00
The May 2022 issue of Turnarounds & Workouts
Latest Reports:
Two-Step, and Venue Reform: Where are We and Where are We Going?
Bankruptcy Filings Continue Downtrend But Experts See Uptick in Activity
Research Report:
Who's Who in All Year Holdings Ltd.
Research Report:
Who's Who in BH Cosmetics Holdings, LLC
Special Report:
Major Trade Claim Purchasers:
Aetos Capital Trade Claims Fund LP
Argo Partners
ASM Capital
Aurelius Capital Master, Ltd.
Aurelius Capital Management, LP
Bradford Capital Holdings, LP
Cedar Glade, L.P.
Cedar Glade Capital, LLC
Cherokee Debt Acquisition, LLC
Citigroup Financial Products Inc.
Citigroup Global Markets
Contrarian Funds, LLC
Corbin Opportunity Fund, L.P.
Corbin ERISA Opportunity Fund, Ltd.
Corbin Capital Partners, L.P.
Corvid Peak Restructuring Partners Master Fund LP
Corvid Peak Capital Management LLC
Cowen Special Investments LLC
Cowen Special Situations, LLC
CRG Financial LLC
Cross Ocean USSS Fund I (A) LP
Cross Ocean Global SIF (H) S.a.r.l
Cross Ocean Partners
Diameter Dislocation Master Fund, LP
Diameter Capital Partners LP
Fair Harbor Capital, LLC
GCM Grosvenor Special Opportunities Master Fund, Ltd.
GCM Grosvenor Strategic Credit,
L.P.
Grosvenor Capital Management, L.P.
Hain Capital Investors, LLC
Hain Capital Investors Master Fund, Ltd
HBK Master Fund L.P
HBK Capital Management
Invictus Global Management, LLC Invictus Special Situation Master I, L.P.
J.H. Lane Partners Master Fund, LP
J.H. Lane Partners
Jefferies Leveraged Credit Products, LLC
MBD 1 LTD.
MCP IV FINCO MASTER LLC
Monarch Alternative Capital LP
Olympus Peak Trade Claims Opportunities Fund I Non-ECI Master LP, et al.
Star V Partners LLC
Olympus Peak Asset Management LP
Peak Credit LLC
Pentwater Credit Master Fund Ltd
Oceana Master Fund Ltd.
PWCM Master Fund Ltd.
Pentwater Capital Management
Scoggin International Fund, Ltd.
Scoggin Management LP
Seaport Global Asset Management V2 LLC
Seaport Loan Products LLC
Seaport Global Asset Management LLC
Stonehill Institutional Partners, L.P.
Stonehill Capital Management LLC
Strategic Value Capital Solutions Master Fund, L.P.
Strategic Value Partners LLC
Third Point Loan LLC
Thracia, LLC
Lumyna Specialists Funds – Event Alternative Fund
P. Schoenfeld Asset Management (PSAM)
TRC Master Fund LLC
TR Capital Management, LLC
VonWin Capital Management, L.P.
Worth Reading:
Risk, Uncertainty and Profit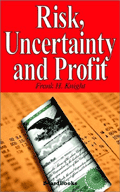 Special Report:
Top Internet Bankruptcy Resources:
American Bankruptcy Institute
Bankrupt.com
Bankruptcy Today Newsletter
BankruptcyData
Bloomberg Law
BusinessBankruptcies
Chapter 11 Dockets
Daily Bankruptcy News
Debtwire
Epiq Bankruptcy Analytics
Inforuptcy
Law360
Legal Information Institute
LexisNexis
PACER (Public Access to
Court Electronic Records)
PacerMonitor, LLC
Petition LLC
Reorg
Troubled Company Reporter
Turnarounds & Workouts
UCLA-LoPucki
Bankruptcy Research
Database
WestLaw
WSJ Pro Bankruptcy